In 2006 NBC ran an article citing that Madden NFL '07 sold 2,000,000 copies in its opening week, they followed up with a stat that said today, as of September 1, 2006, the franchise had sold 53 million copies of the game (Wong, 2006)! Fast forward 10 years and a Fox Business article stated that EA projected, rather conservatively, that there would be 5.5 million copies of Madden NFL '17 sold in the year (Barrabi, 2016).
Acknowledging those staggering numbers of the population playing the Madden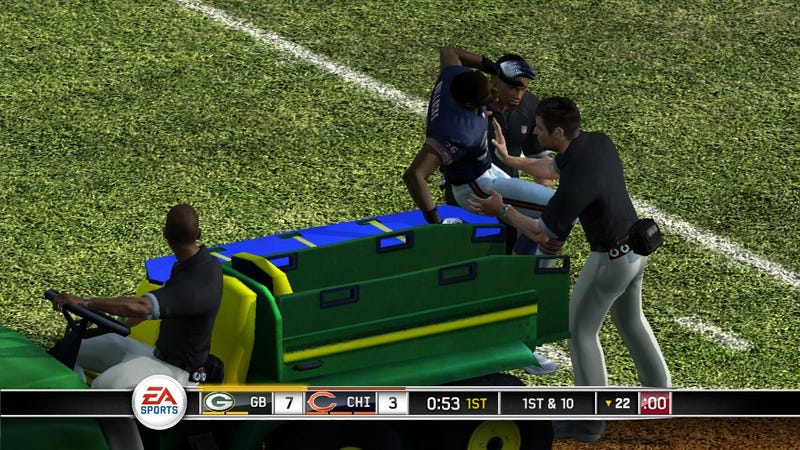 franchise alone, not taking into account NHL, FIFA, or other sports games on the market, it isn't hard to see how proper portrayal of concussions in these games could assist in concussion education by creating a cultural framework to build upon.
Concussions were not a potential injury in EA's Madden franchise until the Madden '12 edition (Good, 2011), which sold 5 million copies on its own (Zox, 2012). With sales estimates around that same 5 million units mark from that point on, we can make an educated guess that ~25 million Madden fans have been exposed to the video game's portrayal of concussion!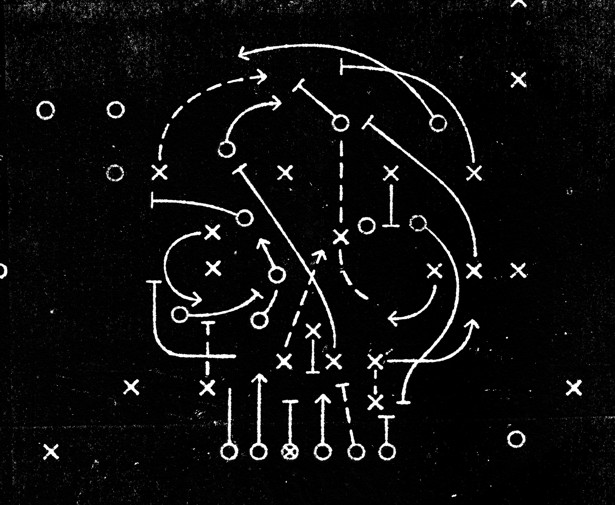 This level of exposure is an amazing step in the right direction for concussion awareness worldwide. To further show that the NFL isn't the evil creature that they are portrayed to be, Robinson (2014) in a Sports Illustrated article pointed out that while the NFL and EA decided to remove the fan-favorite and famous Madden Ambulance, the NFL also provided EA with
accurate frequency data on concussions so they could properly include them for realism, as well as, using proper verbiage like head injury, over "Bell Ringer" or "Ding".
These steps in the proper use of terminology of head injury, frequency rates of injury, and return to play time frames being passively exposed to the world's sports 'gamers' and youth, are a key concept in establishing a culture of proper education as to what a concussion is and how it should be treated. We already know that there are major concerns in self-reporting of concussions and concussion-like symptoms, estimated that 40% go unreported (Meier, 2014); thus, this passive education could potentially lead to a world where under-reporting numbers of concussions are significantly lower! The game actually has the sportscasters talk about the injury and the evaluation accurately, check out this video of Madden '15 portraying a concussion for reference.
Madden is not the only sports game franchise to take on proper portrayal of concussions, FIFA and EA's NHL games have taken this injury into account as well. This ensures a larger population is learning accurately about concussions and the passive culture change is occurring. All of this is wonderful, but it is important to ensure that accuracy is being taken into account and that there is no improper representation of concussion in these efforts. A mistake of that magnitude could spell disaster.
Overall, wonderful efforts are being made by video game organizations along with their represented sport league partners to ensure concussions are being properly acknowledged, portrayed, and treated to the level that they should be. All of these efforts can truly lead to a well-informed population and hopefully a decreased potential for future concussions!
By: Jeremy D. Howard, MS, LAT, ATC, CSCS, CES, PES, ITAT
References
Barrabi, T. (2016). Is 'Madden NFL 17' a touchdown for electronic arts?. Fox Business. Retrieved from http://www.foxbusiness.com/features/2016/08/25/is-madden-nfl-17-touchdown-for-electronic-arts.html.
Good, O. (2011). Madden concussions a teachable moment, says EA sports. Retrieved from http://kotaku.com/5787833/madden-concussions-a-teachable-moment-says-ea-sports.
Meier, T.B., Brummel, B.J., Singh, R., Nerio, C.J., Polanski, D.W., & Bellgowan, P.S.F. (2014). The underreporting of self-reported symptoms following sports-related concussion. Journal of Science and Medicine in Sport, XX, 1-6.
Robinson, J. (2014). It's Not In the Game: Eight Features the NFL Made EA Sports Remove from "Madden". Retrieved from https://www.si.com/extra-mustard/2014/03/12/ea-sports-madden-features-nfl-remove.
Wong, M. (2006). Madden video game post record sales: 17-year-old franchise takes in $100 million in first week. NBC News. Retrieved from http://www.nbcnews.com/id/14621205/ns/technology_and_science-games/t/madden-video-game-posts-record-sales/#.WURaAmjyvIU.
Zox. (2012). FIFA & Madden 12 series sales. Retrieved from http://www.vgstrategy.com/2012/02/15/fifa-madden-12-sales-totals/.